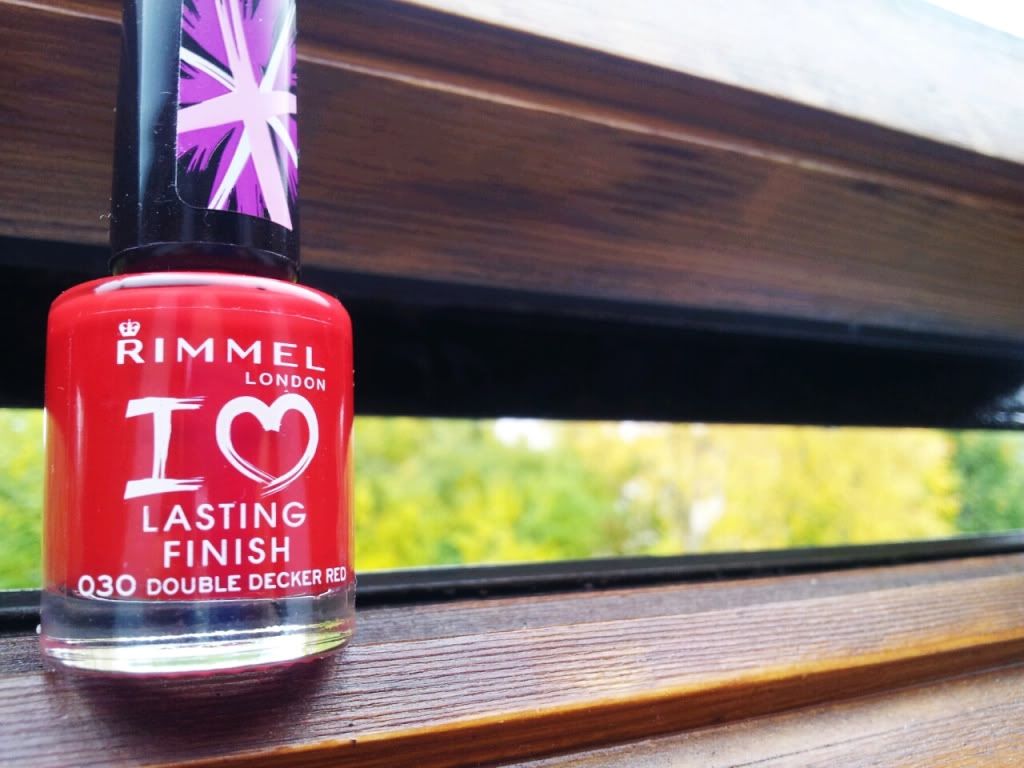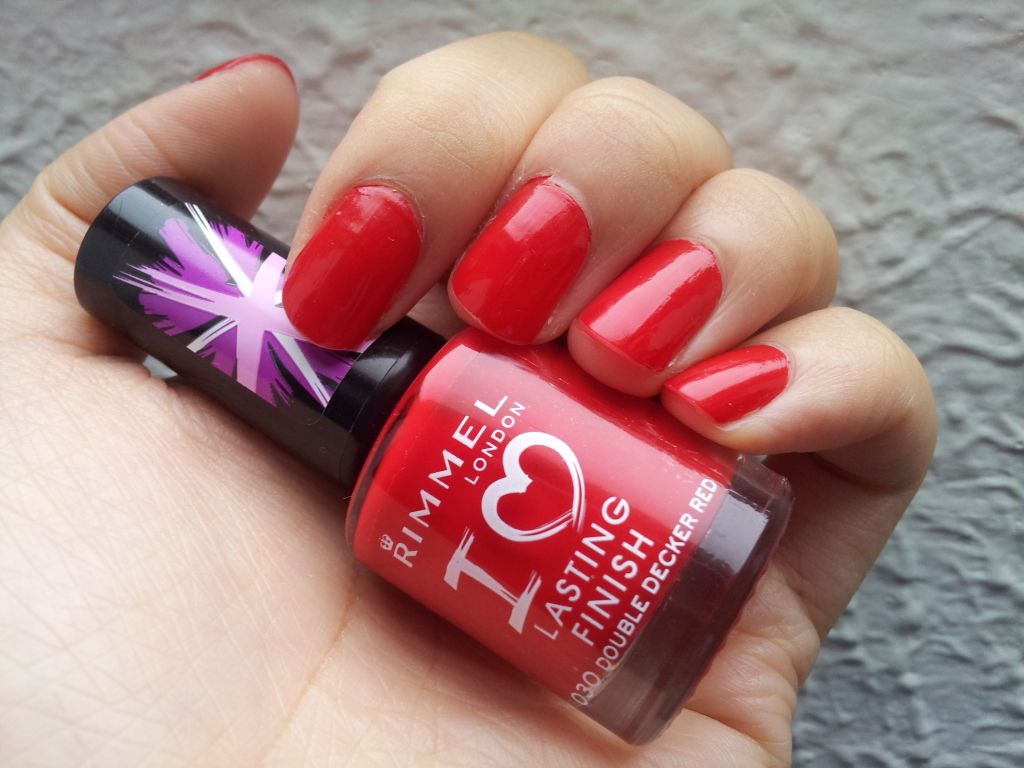 Stranded at my boyfriend's house with a choice of two polishes and no basecoat or topcoat. I decided to go with the cheerful red rather than the more gothic No7 Stay Perfect Nail Colour in Glitter Bomb (Limited edition Christmas 2011 - dark purple polish shot through with violet & magenta glitters).
It is a true, glossy, pillar-box (double decker!) bright red, although it leans a tiny bit more orange than blue. It's very flattering on my nails and is
just
sophisticated enough to be worn during this frosty weather. I don't know about you but I find myself putting away all my bright polishes for Winter!
The polish is fairly runny but glides easily over the nail with no streaks or uneven patches - a really nice formula. The brush is a regular sized brush but it seems to fan out slightly upon application, making it easier to achieve a full coat of polish. With regards to lasting power, I applied two quick coats and it's wearing off a bit at the tips but there are no major chips and I think that this would last amazingly with a cheeky coat of Seche Vite.
Have you been wearing dark colours on your nails recently?
Or have you bucked the dark winter colours trend and gone fluoro orange? :)
Love,
Geisha
xoxo