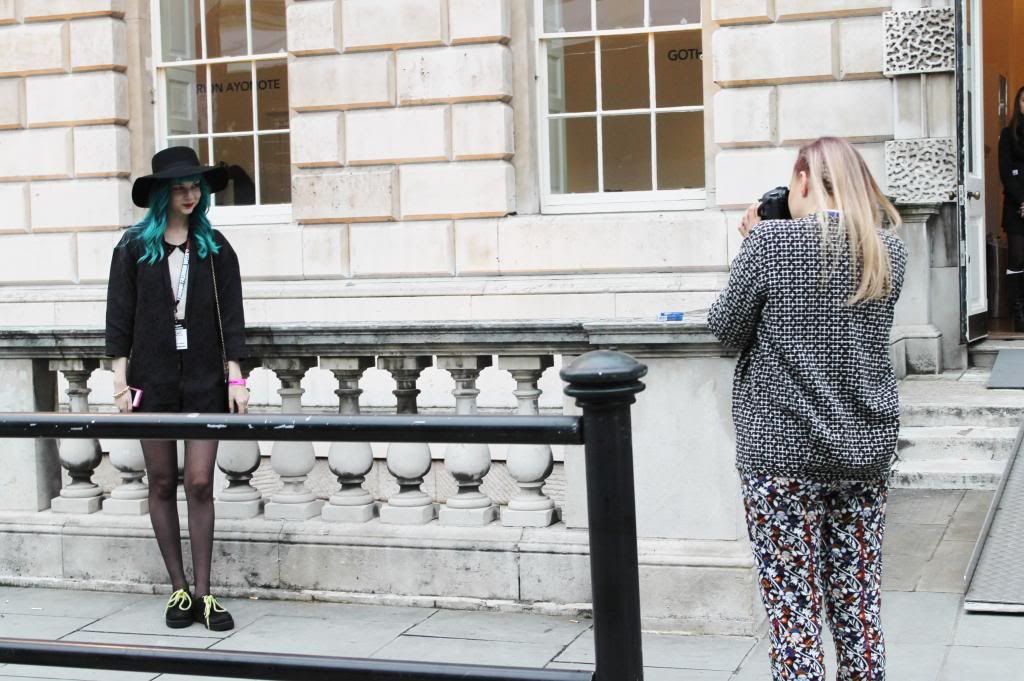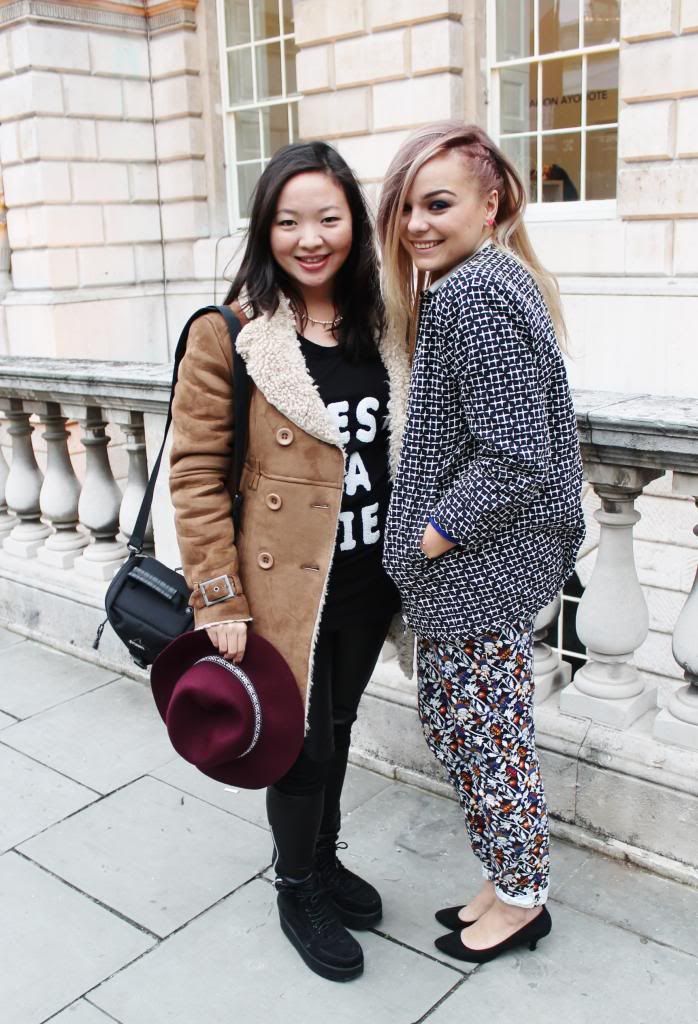 ------------------------------------------------------
As I tweeted about on the day - I think I was more excited to meet some of my favourite bloggers on a chilly September evening wandering around Somerset House than I was to actually attend the Mark Fast show!
It is the best experience ever to meet the creators of the blogs I read in real life - they are always super lovely and humble and willing to take as many bloggery pictures together as you want! Scott was so polite and funny - he joked about my hat blocking my pop up flash when I was snapping away at him. Zoe was so bubbly and friendly and her hair looks even more awesome in real life.

I was SO excited to meet Lily whose blog I take the biggest inspiration from (fashion, beauty, lifestyle) - I check it every day and had read her latest post the same morning I met her! I absolutely love her style and she was such a sweetheart, asking for my blog card and joking about her amazing braided hairdo (courtsey of Toni & Guy).
It was truly lovely to meet you all!
Bloggers are such a contrast to some of the people I have met at LFW. I remember talking to a peacocking fashion somebody sitting with me on the front row who loudly declared "
oh my gawdd don't you just hate how all these BLOGGERS think they can attend shows and sit on the front row when they don't even maaatter!
". Little did she know, she was speaking to a blogger sitting on the front row! ;)
#irony
------------------------------------------------------
I hope you enjoyed this little peek into my #LFW2013 experience... Roll on February 2014!
Love,
Geisha
xx