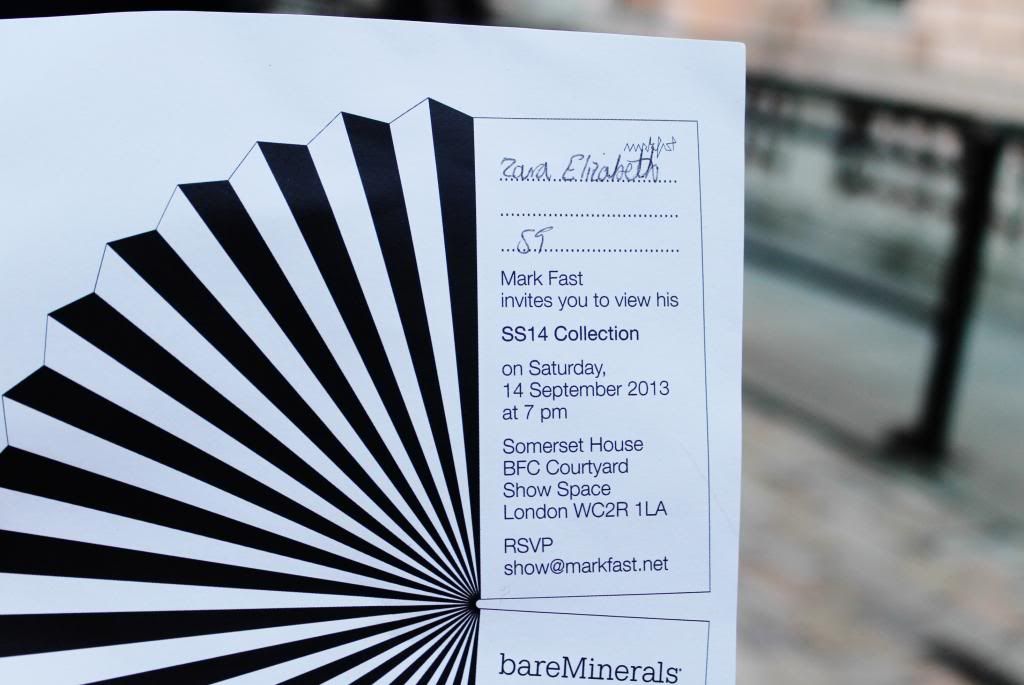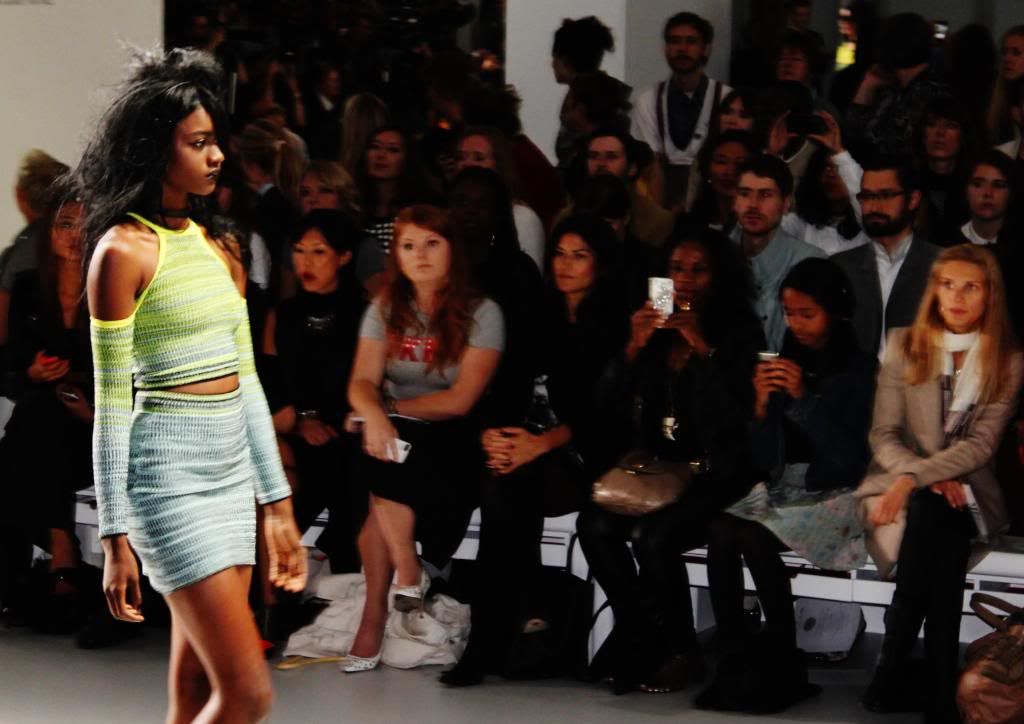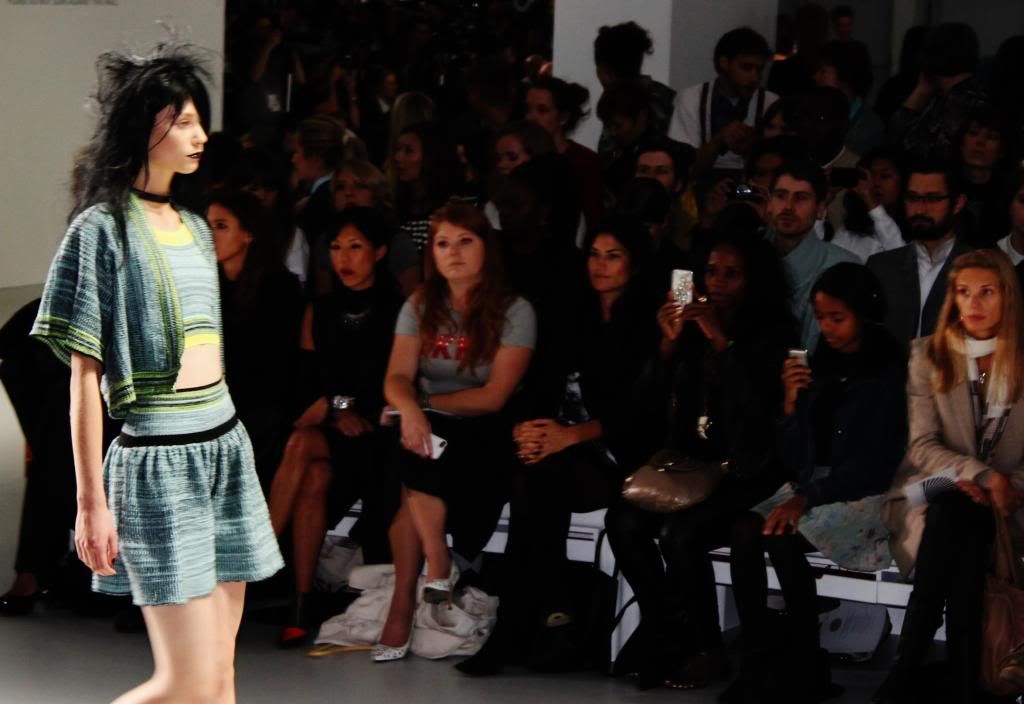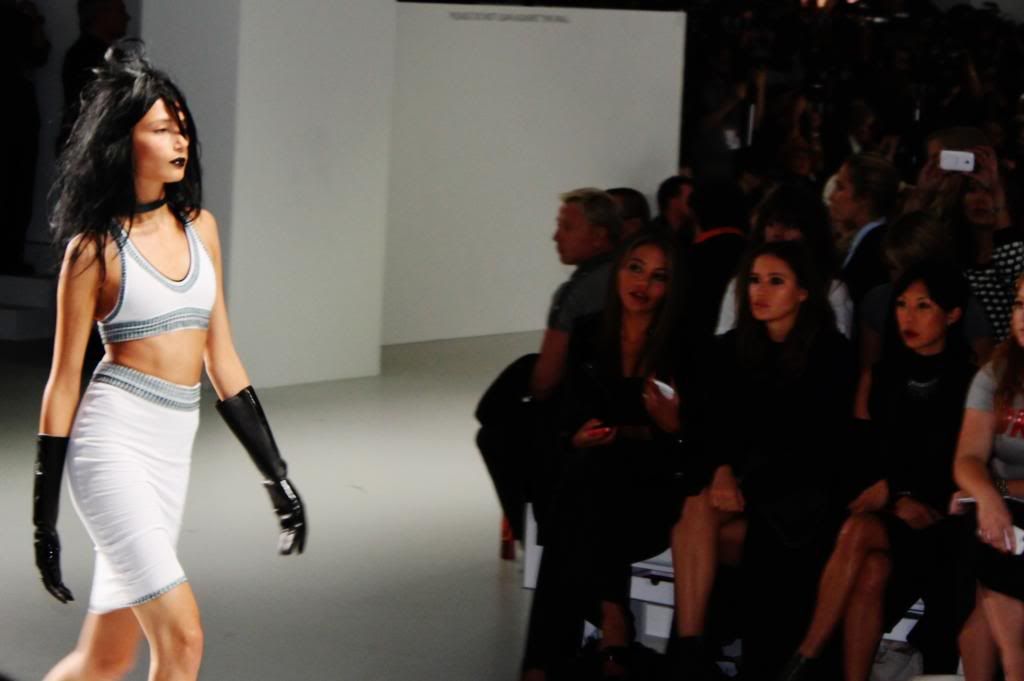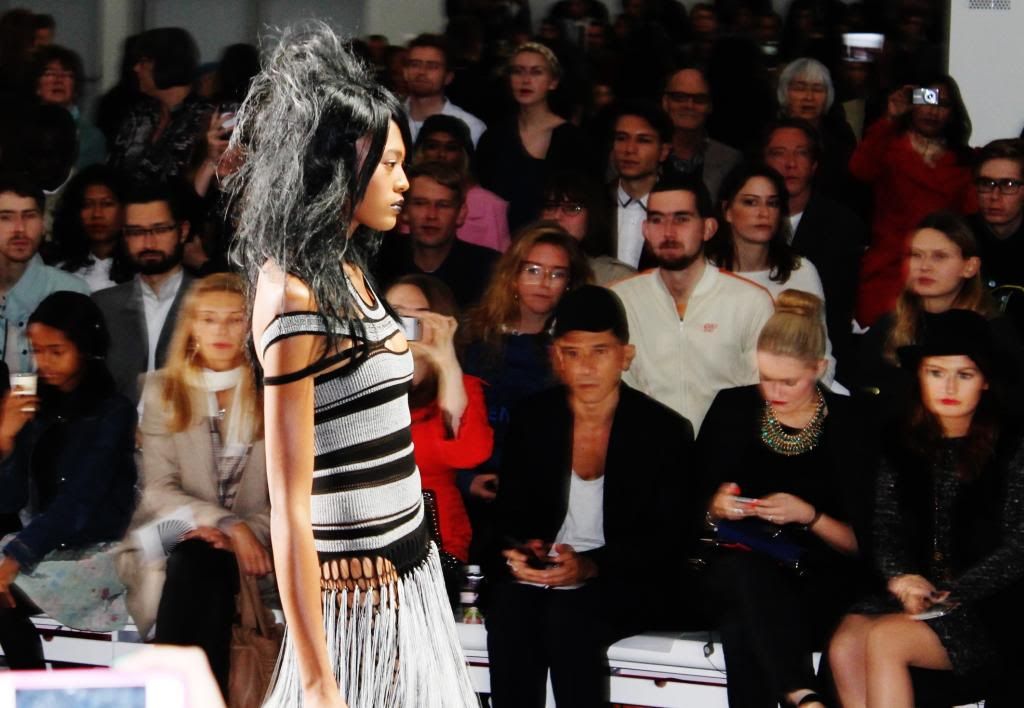 Mark Fast S/S14, what a cool show - The hair was grungy and punky and the lips were all a glossy petrol black and it all felt very Erin Wasson crossed with a goth Andy Warhol, kicked in the side with a shot of trance, dance, angst and acid.
Mark Fast is well known for making knitwear look totally rad (dude) & modern and he didn't disappoint with his 90s inspired collection for S/S14. Feather accents, intricate woven detail and everything from matching separates to full length showstoppers were all grounded by a grey & fluoro highlighter yellow colour theme throughout.
I'd love to see Kristen Stewart in this whole collection - it is definitely her vibe!
The makeup was created by bareminerals (I know, what?!) whose International Make-up Artist Sarah-Jane Froom said: 'The inspiration was Marilyn Manson, both gothic and punky. 'The skin is dewy and fresh with a light, bright eye.' The lips were created using a greeny purple glossy tint.
The hair was created by TIGI and celebrated the spirit of youth, someone who has been out partying all night and is ready to go all over again. Nick Irwin, TIGI Global Creative Director said that "The Mark Fast look pays homage to true Goths. The girl is strong, powerful, and confident with hair that's effortless and lived. Each jet-black synthetic wig has been razored and shaped uniquely to suit the models face. The gothic-muse has been partying out all night, everything about her shouts anti-structural and anti-clean!"
Thank you to Richard for the ticket. It was the bomb-diggity.
Any favourite shows from LFW?
Love,
Geisha