I'm obsessed with this daisy print vintage dress I found in a thrift store down Crouch End way and unconsciously pick it out of my huge stash of clothes to wear every weekend. I'm currently suffering from an attack of shingles (flaring up of childhood chickenpox virus, brought on by too much stress) and this is the snuggly outfit I've been living in on the rare occasions I venture into the outside world.

The aubergine parka is my new favourite thing in life.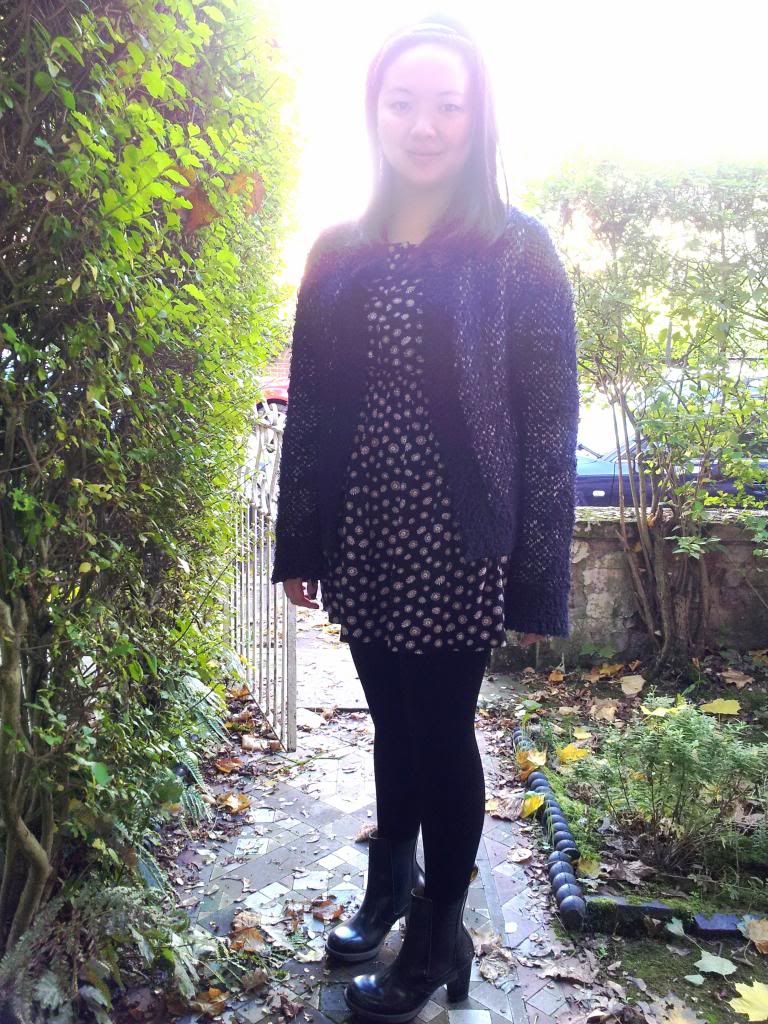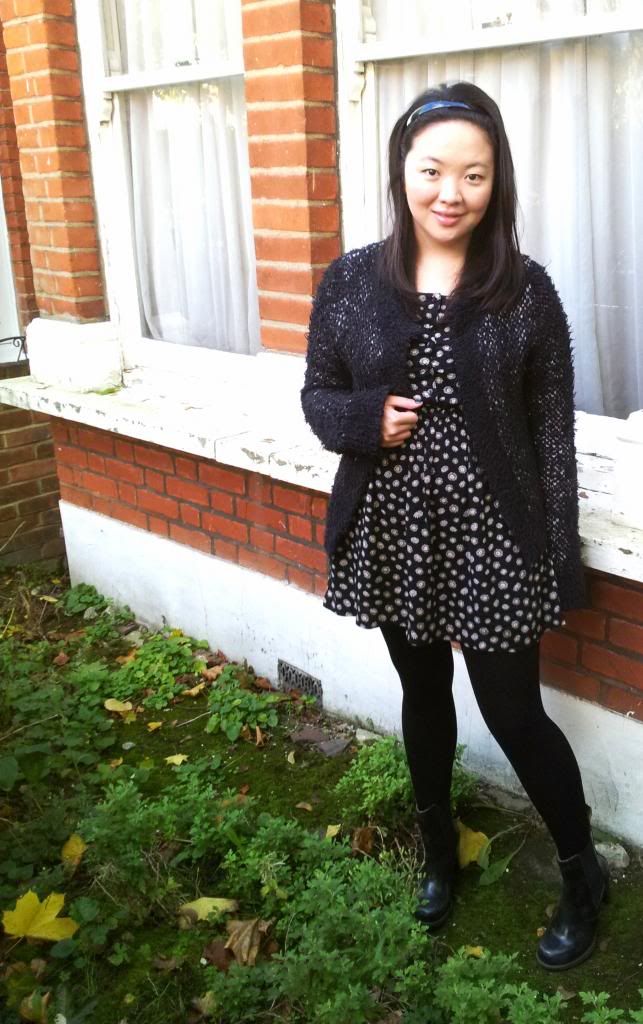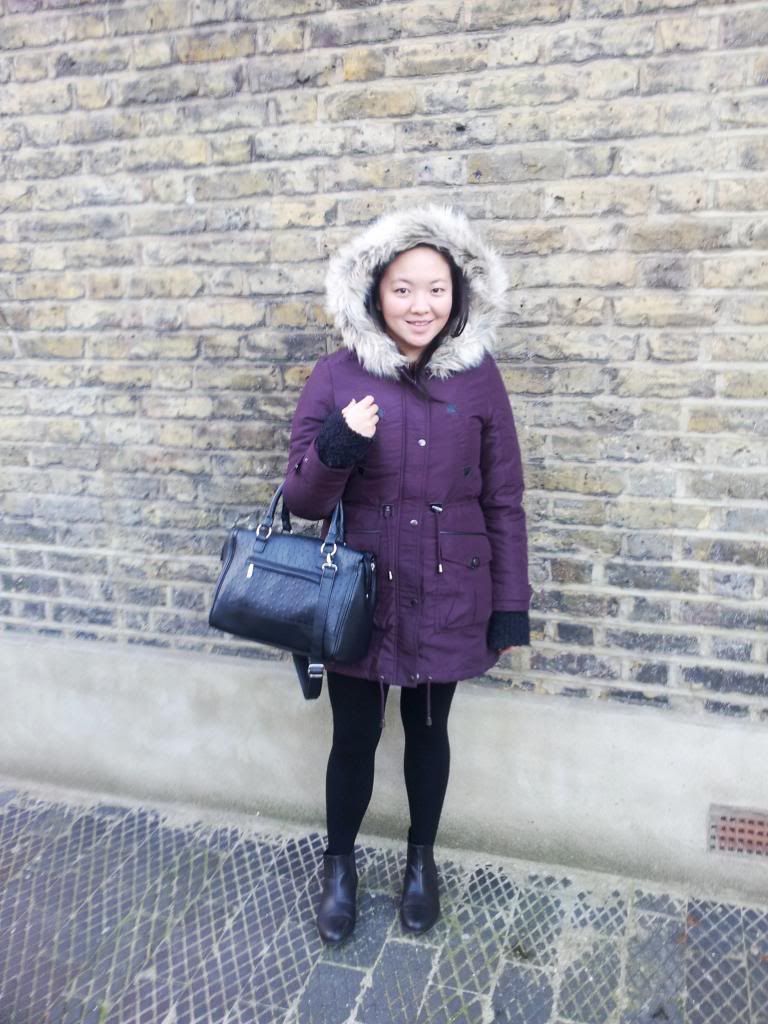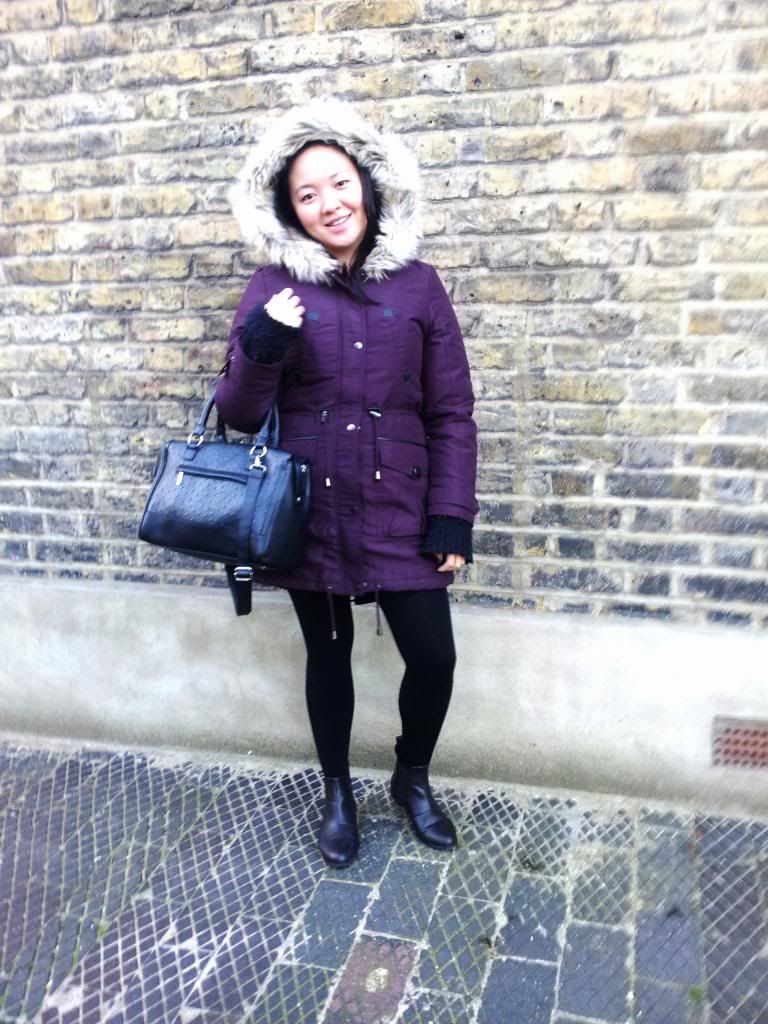 Dotty P parka, Vintage dress, Topshop cardigan (old), Dr Martens heeled Darla boots, Dotty P flat ankle boots, Primark black handbag.