LFW SS15 - BUSARDI "AIR" RUNWAY COLLECTION
The Busardi show took place in a beautiful drawing room in the depths of Mayfair. We met the lovely Kimberley Garner of Made in Chelsea fame and she was a total babe, chatting away happily and looking beaut in her sheer panelled dress.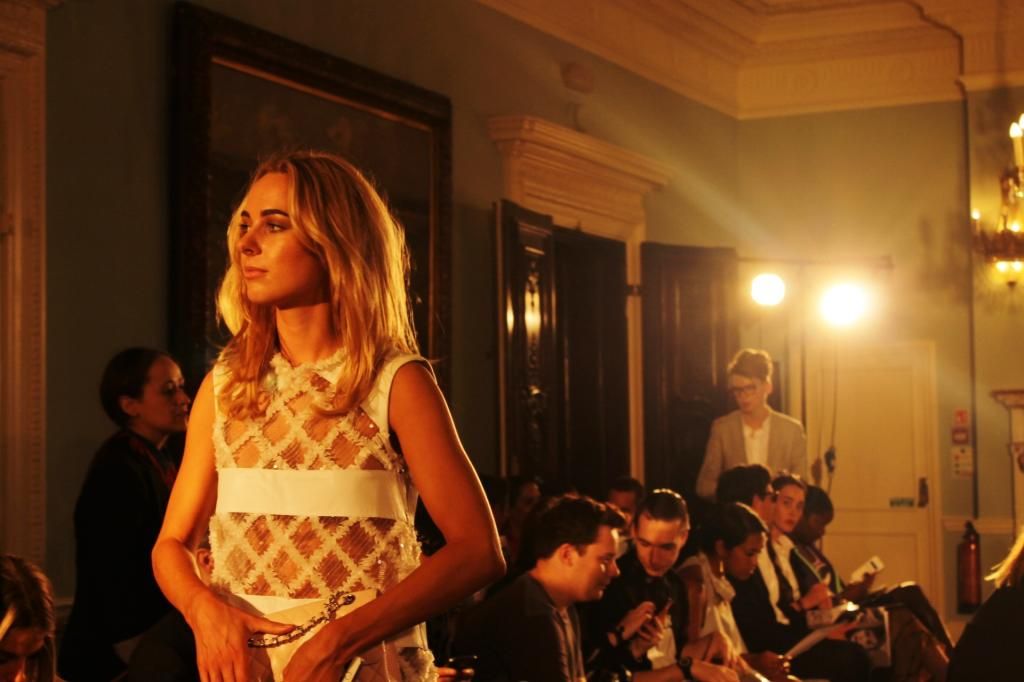 The collection was entitled "Air" and drew inspiration from the incredibly diverse landscapes and microenvironments of South America, such as the smoking plunge pools of the Iguazu Falls and the golden pink sand deserts of Argentina.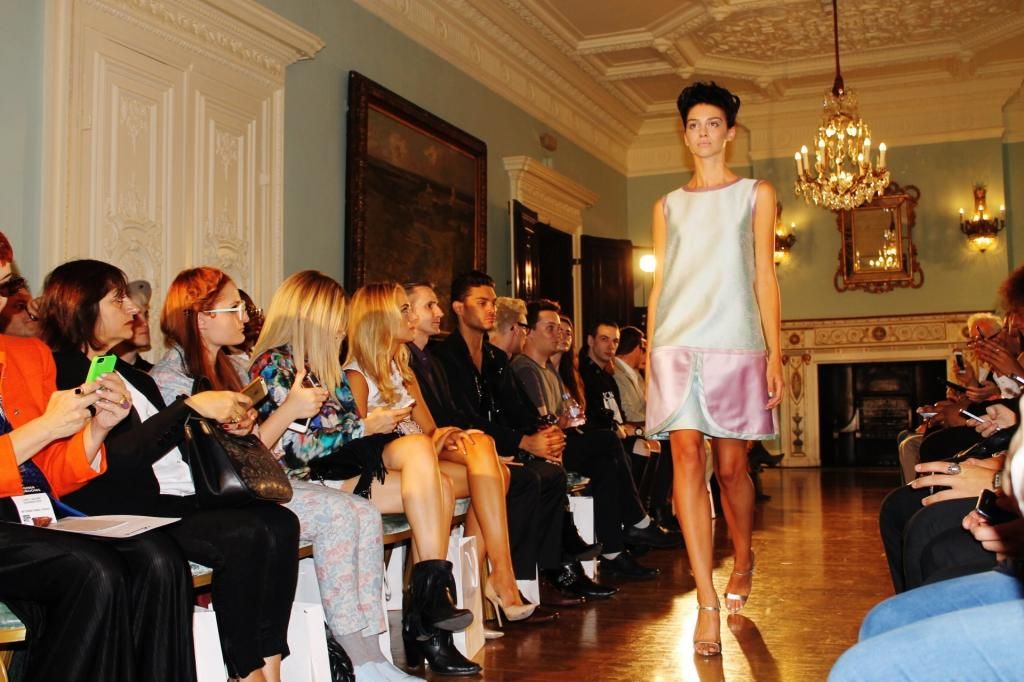 The hair and makeup were by AOFM Pro and featured elegant updos with effortless flyaway hairs and an ethereal silver metallic eye. The models looked strong and fearlessly feminine.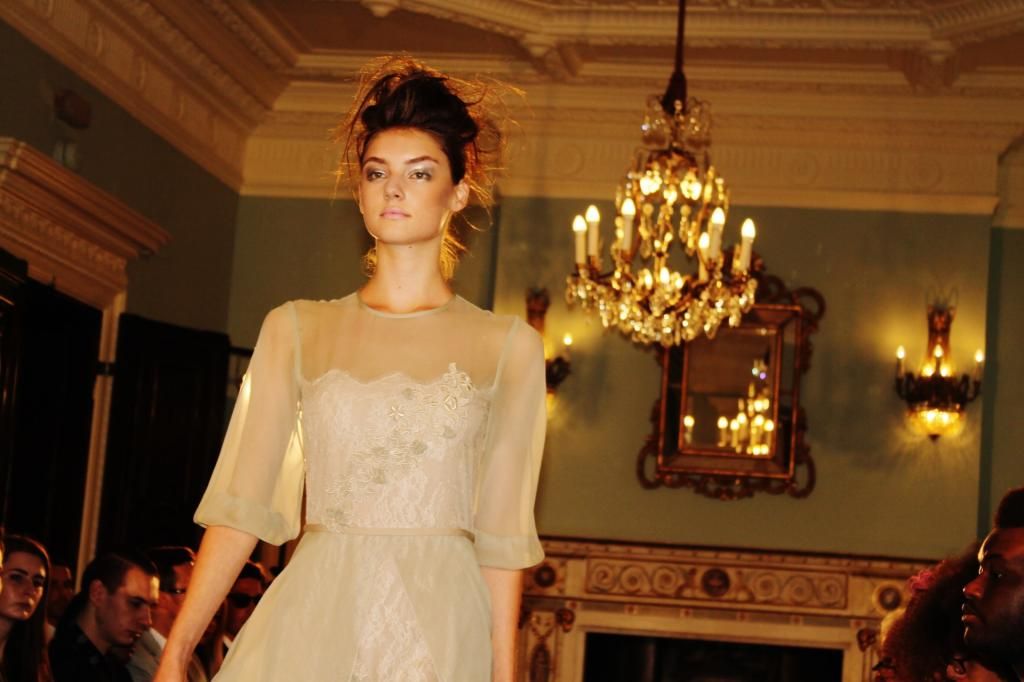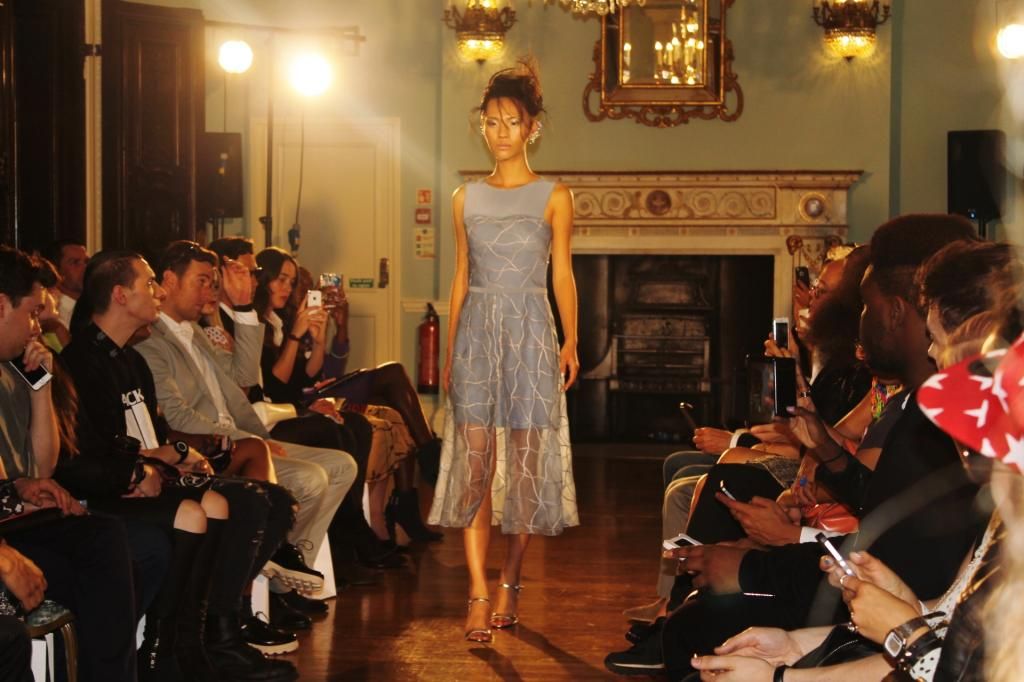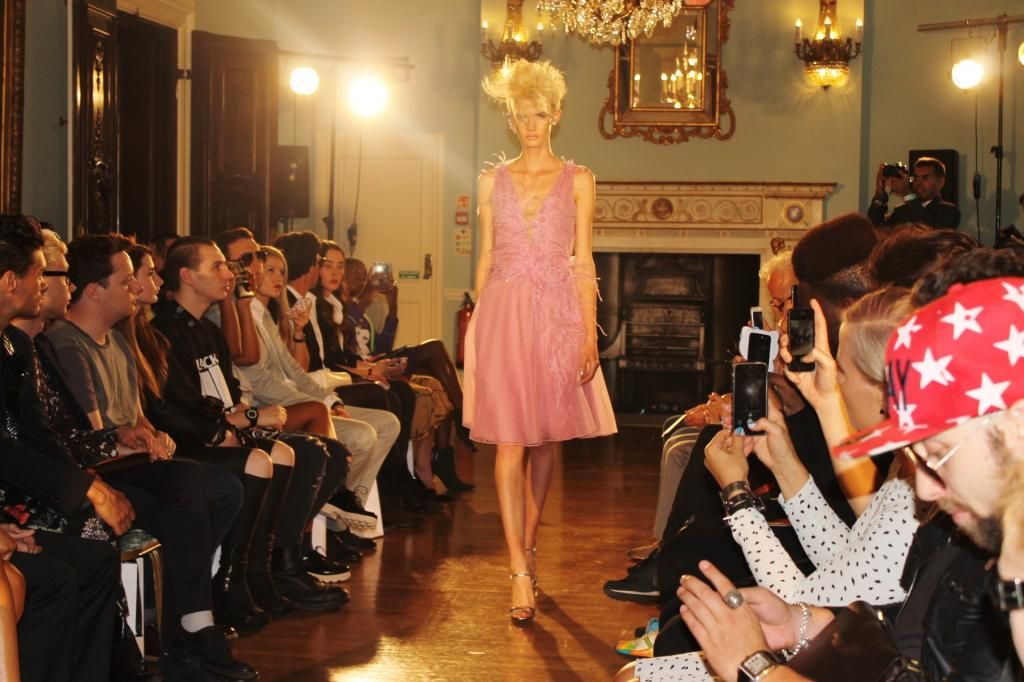 The pieces were truly stunning, mixing layering and transparent panels with lace details, soft ostrich feathers and glacial applique and tulle adornments. The silver shoes, heavily encrusted ear cuffs and moulded silver necklaces accented the collection perfectly and made reference to the glacier-hewn fields of Patagonia.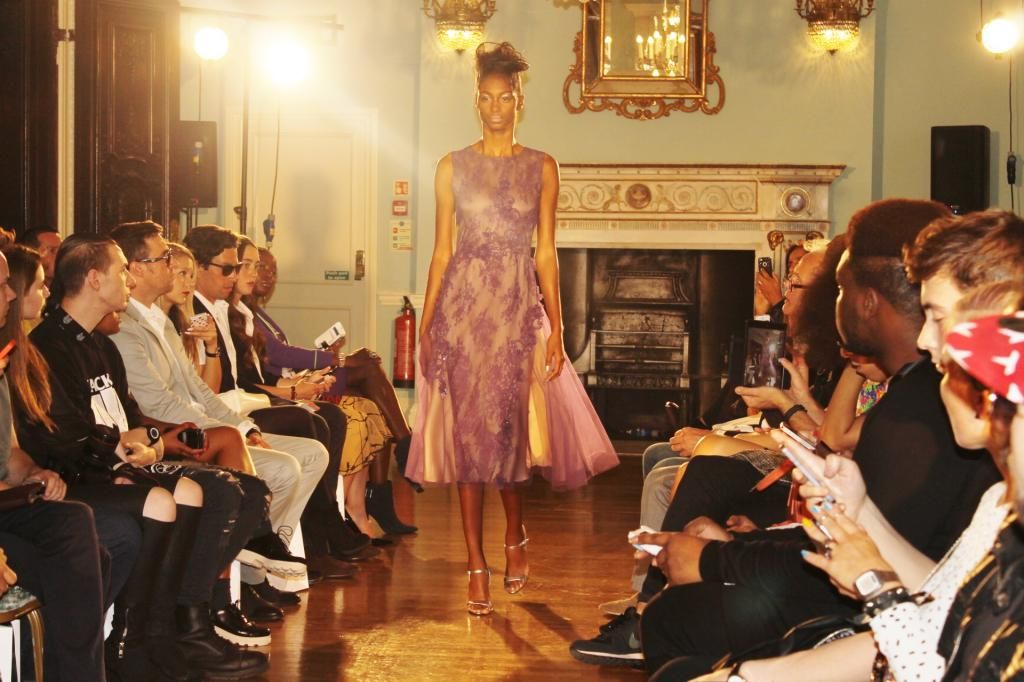 The models all lined up on the stairwell after the show, giving us a chance to admire the spectacular detailing that went into these gowns. I fell in love with the finale piece, a showstopping minky grey dress with a sheer tulle skirt and hundreds of grey ostrich feathers layered around the shoulders of the cape.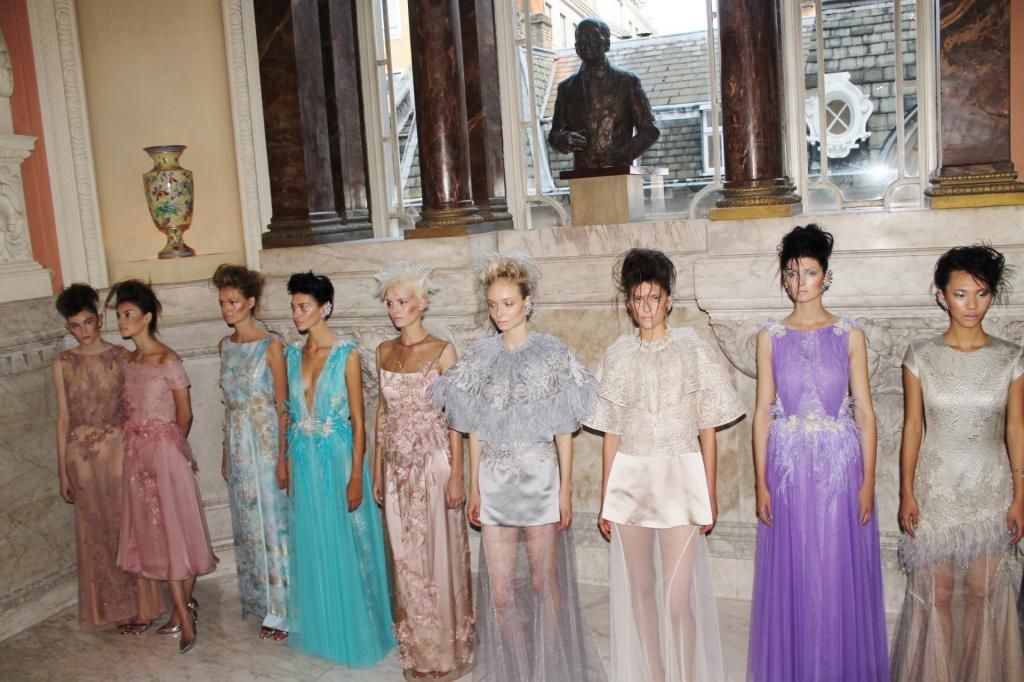 Every piece truly red-carpet worthy.
Love,
Geisha
xoxo
--------------------------
MY BLOG PHOTOGRAPHER:
All the photos I've used in this post are my own amateur attempts but for a full professional set & a closer look at the detailing of the collection, visit my photographer's portfolio HERE.
Spot her below in the photographer's pit - should be an easy one as she was the only girl!